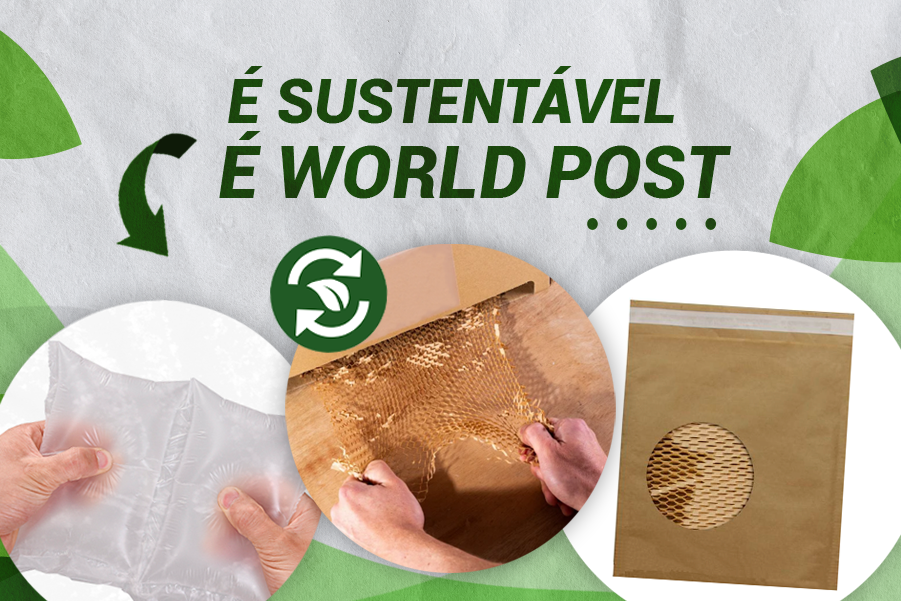 It's Sustainable, It's World Post: Check Out Our New Totally Eco-Friendly Materials.
At World Post, we value ourselves on satisfying all different market segments in a professional manner, with high quality services and solutions. Complying with the world trend for resource conservation, we produce new products serving sustainable sectors: with our new Honeycomb Kraft Paper coil and our Biodegradable Protection Pillows.
World Post's Honeycomb Kraft Paper coil is a sustainable option to bubble wrap. Kraft Envelopes are coated with honeycomb paper, an ecologically correct alternative, with all the safety and proven quality of our manufacture.
Our Protection Pillows can be printed and produced with biodegradable material, made with potato starch. The pillows are used to transport your material with complete safety, avoiding accidents in the middle of the shipping journey.
Sustainable products with quality and protection, you can only find at World Post!