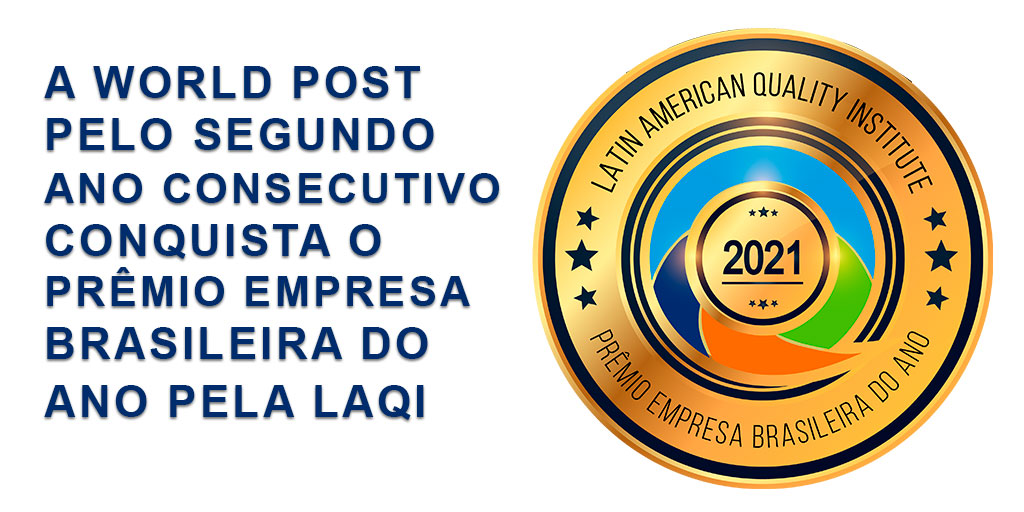 For the second year in a row, World Post wins the "Brazilian Company of the Year" award by the Latin American Quality Institute (LAQI).
This recognizes our outstanding management, fitting us into the theme proposed for the year 2021, which is Recovering with Excellence – Total Quality, Sustainability and Compliance.
The achievement of this new award is a source of great pride for us, because throughout these 29 years of existence, World Post has been striving for excellence in always doing the right thing for our customers and for our planet.
We remain firm in this purpose, investing more and more in new products and services, which always meet the needs of our customers, allowing us to maintain our position as the biggest company in Latin America in our segment.
We mention our employees, suppliers and partners, since without the participation and contribution of all of them, it would not be possible to achieve our goals, with greater resilience and success.
In times of post-Global pandemic recovery, World Post remains solidly serving its customers, as our segment is classified as essential, making itself even more present in the daily lives of the population.
Let's go together for another year of overcoming and achievements, after all, TOGETHER WE WILL ALWAYS BE STRONGER.
See our certificate below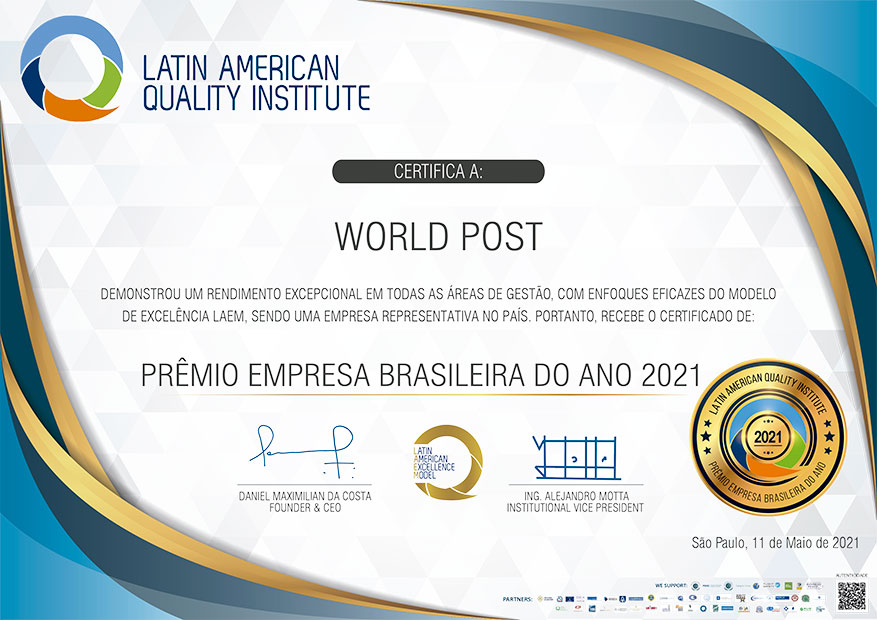 Photos from the awards ceremony