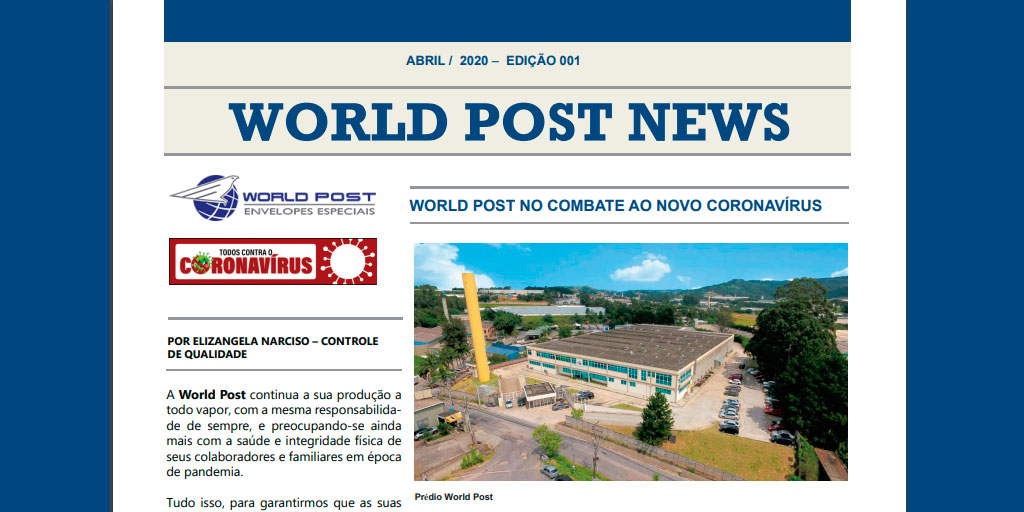 Due to the pandemic, we are taking care of everyone's safety right now, so we have taken new measures, such as the installation of new sinks, new faucets with automatic closing.
Concerned about all our employees, we made a newspaper showing all the improvements for everyone's safety.
In it we explain how everyone can stay safe in their homes, how to properly wash their hands, suitability in the environment of work to prevent the spread of the virus.
In addition, we know that we are in a complicated time, with an economic crisis resulting from COVID-19, so our HR and Quality team wrote columns in the newspaper to clarify all your doubts and leave everyone calm.
And since we couldn't stay out, we wrote about our Easter here at World Post, bringing delicious Easter Cakes for everyone!
Read our newspaper at the link below
Click Here